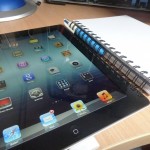 In our last post, we explored the magnitude of the mobile communication revolution. Now for a quick look at the impact mobile is having on business communication. The rise of mobile has some obvious implications, such as the need for websites to be mobile friendly. Anyone who has tried to browse a conventional website on a tiny screen or fill in complicated online forms using the keypad on your phone knows how frustrating the experience can be.
However, device size and portability are only the most obvious changes. Just as with social media, the changes brought about by mobile go far deeper than the technology itself. Mobile changes the way people communicate, which has profound implications for virtually every aspect of business communication.
Social media pioneer Nicco Mele coined the term radical connectivity to describe "the breathtaking ability to send vast amounts of data instantly, constantly, and globally." Mobile plays a major and ever-expanding role in this phenomenon by keeping people connected 24/7, wherever they may be. People who've grown up with mobile communication technology expect to have immediate access to information and the ability to stay connected to their various social and business networks.
Here are the most significant ways mobile technology is changing the practice of business communication:
Constant connectivity is a mixed blessing. As with social media, mobile connectivity can blur the boundaries between personal and professional time and space, preventing people from fully disengaging from work during personal and family time. On the other hand, it can give employees more flexibility to meet their personal and professional obligations. In this regard, mobile plays an important role in efforts to reduce operating costs through telecommuting and other nontraditional work models.
Small mobile displays and sometimes-awkward input technologies present challenges for creating and consuming content, whether it's typing an email message or watching a video. For example, email messages need to be written and formatted differently to make them easier to read on mobile devices.
Mobile users are often multitasking—roughly half of mobile phone usage happens while people are walking, for instance—so they can't give full attention to the information on their screens. Moreover, mobile use often occurs in environments with multiple distractions and barriers to successful communication.
As every instructor has no doubt observed, mobile communication (particularly text messaging) has put pressure on traditional standards of grammar, punctuation, and writing in general.
Mobile devices can serve as sensory and cognitive extensions. For example, they can help people experience more of their environment (such as augmented reality apps that superimpose information on a live camera view) and have instant access to information without relying on faulty and limited human memory. The addition of location-aware content, such as facility maps and property information, enhances the mobile experience.
Mobile devices create a host of security and privacy concerns, for end users and corporate technology managers alike. Companies are wrestling with the "bring your own device" or "BYOD" phenomenon, in which employees want to be able to access company networks and files with their personal smartphones and tablets, both in the office and away from it. However, these devices don't always have the rigorous security controls that corporate networks need, and users don't always use the devices in secure ways.
Mobile tools can enhance productivity and collaboration by making it easier for employees to stay connected and giving them access to information and work tasks during forced gaps in the workday or while traveling.
Mobile apps can assist in a wide variety of business tasks, from research to presentations.
Mobile connectivity can accelerate decision making and problem solving by putting the right information in the hands of the right people at the right time. For example, if the people in a decision-making meeting need more information, they can do the necessary research on the spot. Mobile communication also makes it easier to quickly tap into pockets of expertise within a company. Customer service can be improved by making sure technicians and other workers always have the information they need right at hand. Companies can also respond and communicate faster during crises.
With interactivity designed to take advantage of the capabilities of mobile devices (including cameras, accelerometers, compasses, and GPS), companies can create more engaging experiences for customers and other users.
For the business communication course, mobile adds some interesting twists and challenges, but it also creates the opportunity to tap into students' experience with and enthusiasm for mobile devices. In future posts, we'll be looking at some specific issues in mobile communication, including writing and designing for small screens.
For more information about mobile, see How the Mobile Revolution Is Changing Business Communication, an online magazine.
Photo source: Sean MacEntee
Sources: Nicco Mele, The End of Big: How the Internet Makes David the New Goliath (New York: St. Martin's Press: 2013), 1–2; "JWT's 13 Mobile Trends for 2013 and Beyond," J. Walter Thompson website, 2 April 2013, www.jwt.com; The Changing Role of Mobile Communications in the Workplace, white paper, Frost & Sullivan, accessed 8 February 2014, www.frost.com; Top 10 Ways Successful Small Businesses Use Mobile Tech, white paper, T-Mobile, 2012; Armen Ghazarian, "How Do Users Interact with Mobile Devices," Medium.com, 29 November 2013, http://medium.com; "Bring Your Own Device: BYOD Is Here and You Can't Stop It," Garner, accessed 9 February 2014, www.garner.com; Jessica Twentyman, "Deploying Smartphones, Tables, and Apps for a New Employee Communication Era," SCM, January/February 2013, 28–29; The Changing Role of Mobile Communications in the Workplace, Frost & Sullivan; Aaref Hilaly, "The Biggest Opportunity in Mobile That No One Is Talking About," LinkedIn, 17 December 2013, www.linkedin.com; Michael Saylor, The Mobile Wave: How Mobile Intelligence Will Change Everything (New York: Vanguard Press, 2012), 10; Milton Kazmeyer, "The Impact of Wireless Communication in the Workplace," Houston Chronicle, accessed 10 February 2014, http://smallbusiness.chron.com; Gregg Hano, "The Power of Corporate Communications on Mobile Apps," Mag+, 1 August 2013, www.magplus.com.