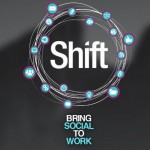 The "social" label in "social networking" and the consumer-entertainment origins of some of the most popular platforms can sometimes create the impression that these systems aren't really professional-grade communication technologies. However, if one looks past the fun and frivolity of social media, it's fascinating to see how some heavy-duty industrial and high-tech firms are putting these tools to use.
Two of our favorite examples are Cemex and VMWare. Both are about as far as you can get from the consumer/retail/entertainment arena, but both companies make extensive use of social networking and related technologies.
Cemex: A century-old company leaps into the 21st century with social innovation
Cemex is a Mexican concrete and cement giant, with 44,000 employees in more than 50 countries. After a period of worldwide expansion that began in the 1990s, it now operates quarries, cement plants, and other facilities on every continent except Antarctica. Facing a triple challenge of innovating materials for demanding building designs, operating more efficiently to preserve profitability, and reducing its environmental footprint, Cemex realized it needed to tap the expertise of all its people in new and better ways.
The company's response to this multilayered challenge was an award-winning online collaboration platform called Shift, which combines social networking, wikis, blogs, a Twitter-like microblogging system, social bookmarking, videoconferencing, a trend-spotting tool called Shift Radar, and more. A custom mobile app lets employees access the system wherever their work takes them.
Ninety-five percent of Cemex employees now use Shift and have formed nearly 3,000 online communities based on technical specialties and shared interests. That level of engagement is paying off in numerous ways, such as launching a new global brand of ready-mix concrete in one-third the expected time, nearly tripling the company's use of renewable energy, and reducing carbon dioxide emissions by almost 2 million metric tons.
VMWare: Hundreds of social media accounts, groups, and forums keep a half-million customers connected
VMWare is a $6 billion software company whose specialty is virtualization, a software technique that lets a single computer act like multiple, independent machines. Virtualization is a critical technology behind cloud computing and much of today's information technology (IT) infrastructure, but it's not exactly the sort of trendy topic that blows up on Twitter or prompts a million "you have to see this" shares on Facebook.
In spite of being far removed from the consumer sphere, VMWare is social through and through. Its community portal is perhaps the most extensive we've ever seen, with hundreds of official social media accounts and groups focused on specific technical or business issues, including nearly a hundred Twitter accounts alone.
As an example of the company's commitment to social media, VMWare was one of the earliest adopters of social recruiting. After a simple experiment with Facebook job postings proved successful, the company realigned its entire recruiting strategy around social networking. Two key benefits of the new approach are establishing contact with high-value software talent the company hadn't been in touch with before and giving the company and job candidates the chance to learn more about each other outside the narrow confines of the screening and recruiting process.
The social recruiting effort has been so successful that VMWare continues to expand it. Moving forward, the firm is focusing on expanding its use of mobile recruiting apps and in helping employees become effective "brand advocates" for the company in their own social networks.
Adapted from current and forthcoming editions of Bovée and Thill's business communication texts. To see more examples of how today's companies are applying fundamental communication skills in the context of new technologies, request examination copies.