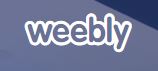 Anyone who has lived through an iteration or two of Web technology can appreciate how easy it is to set up and maintain a blog or website these days. Thanks to readymade blog themes, drag-and-drop website builders, and other user-friendly tools, what once required days of hair-pulling coding can now be accomplished by total neophytes in a matter of hours.
However, there are still some occasional dark alleys in this new online paradise. One of these involves managing domain name records when your domain name is registered with one company but your blog or website is hosted by another. (Not all domain registrars offer hosting services, and not all hosting companies offer domain registration.)
If you're split between service providers like this, you have to act as the intermediary between the two whenever you need to update your domain records. At this point, blissfully nontechnical web users can stumble into a world of DNS control panels, A records, CNAME records, root domains, and the like. If this information had any long-term value to most bloggers and website owners, it might be worth learning, but this truly is disposable knowledge for most people.
The actual steps involved aren't terribly complicated, but various companies have different terminology and different ways of presenting the steps required so it's easy for the uninitiated to get lost. Hosting companies can't access records held at a domain registrar; they can only tell you what needs to be done, then you can try it yourself or email your domain registrar to ask for help. Even if you can ask the registrar to modify your records for you, you need to know what to ask for.
This is where an audience-oriented approach to communication can make all the difference. Rather than simply listing the technical information its customers need to pass along to a registrar, the webhosting company Weebly took the extra step of pre-writing an email message for them. Customers who want to create a site on Weebly or move an existing site to Weebly without changing registrars can simply copy and paste the email message, with one easy change of inserting their domain name. They don't even need to understand what the message says.
The attached slide has a copy of the Weebly email template, and you can read the entire article here.
Bovee and Thill blog – Hall of Fame – Weebly Email Template